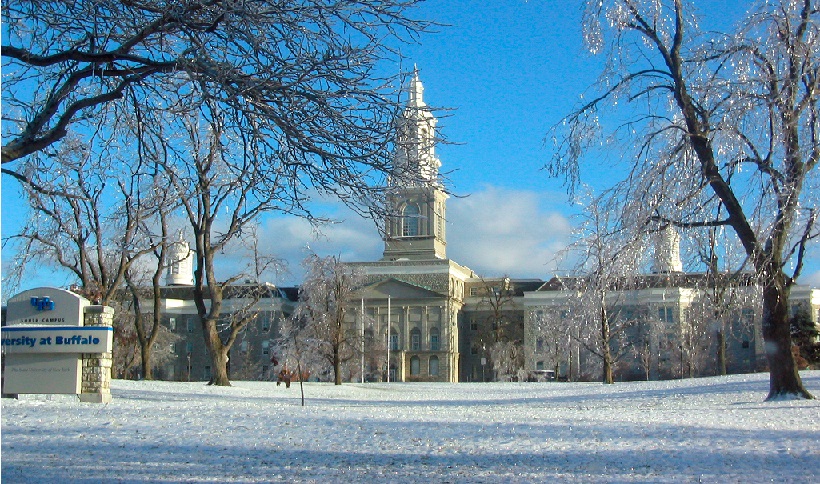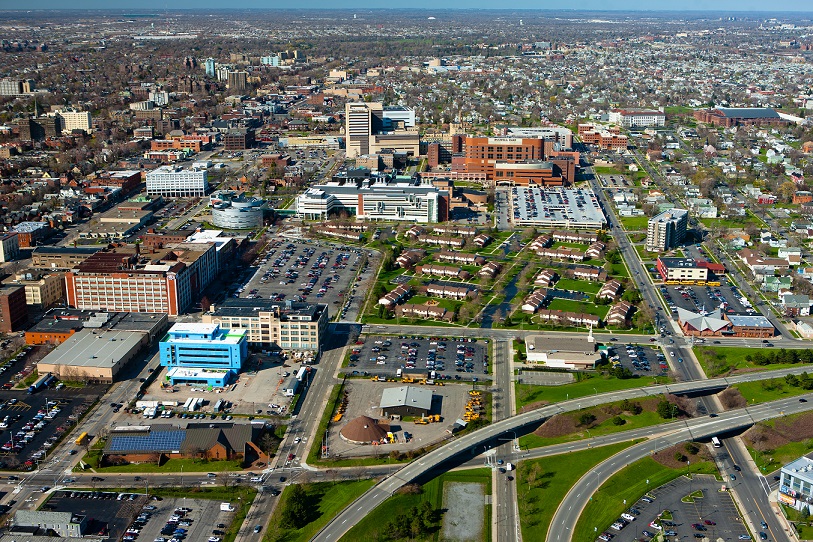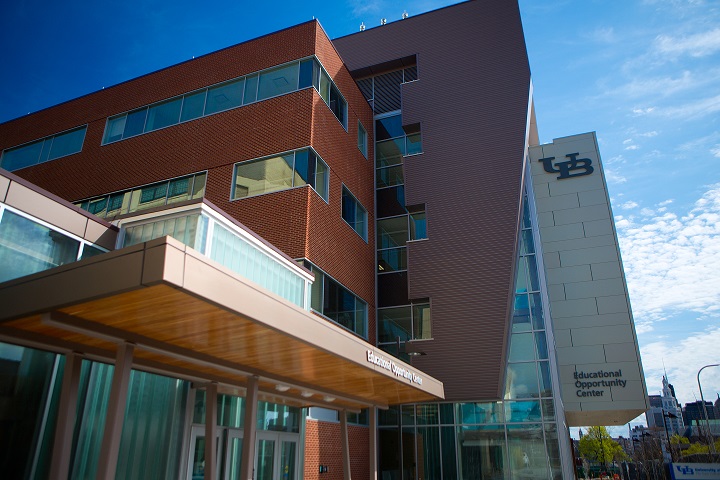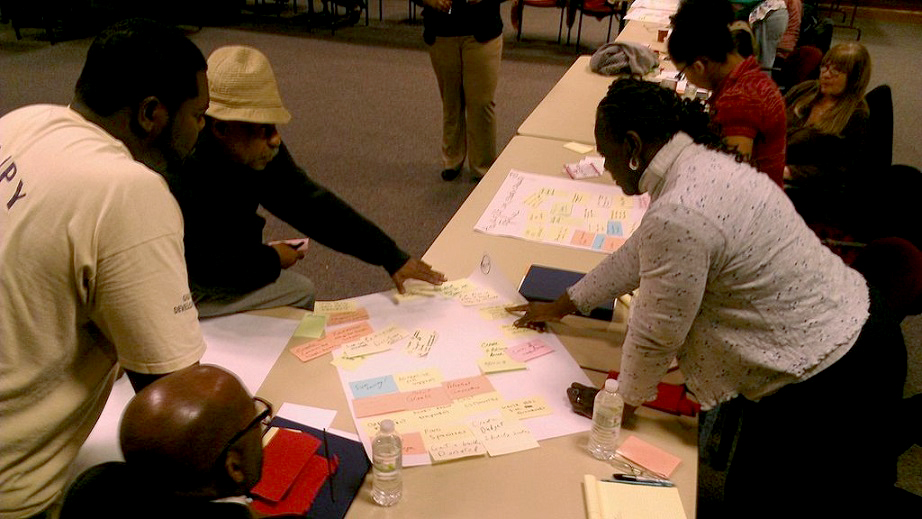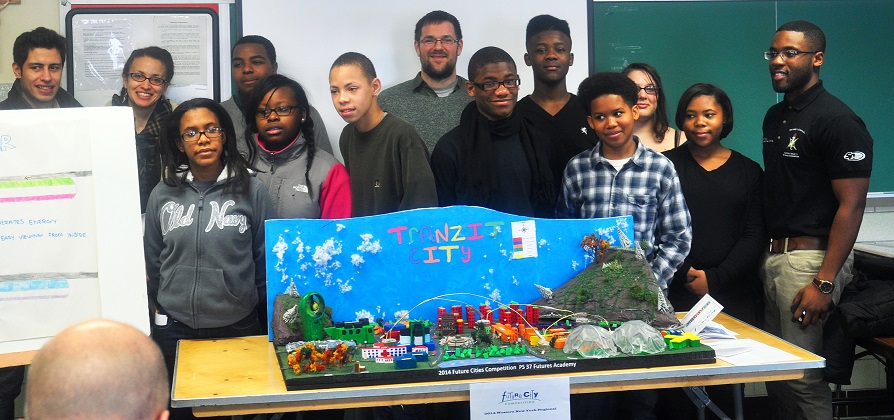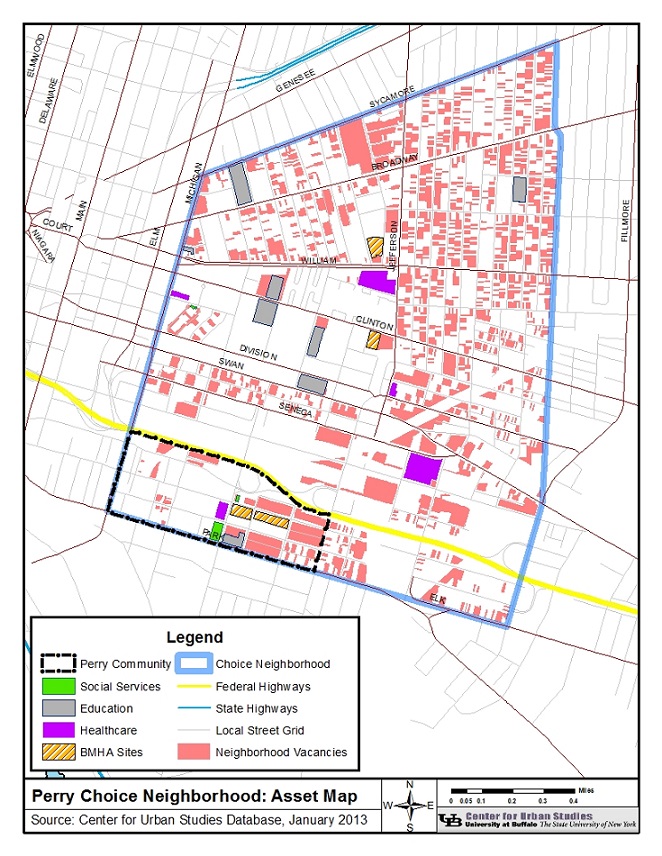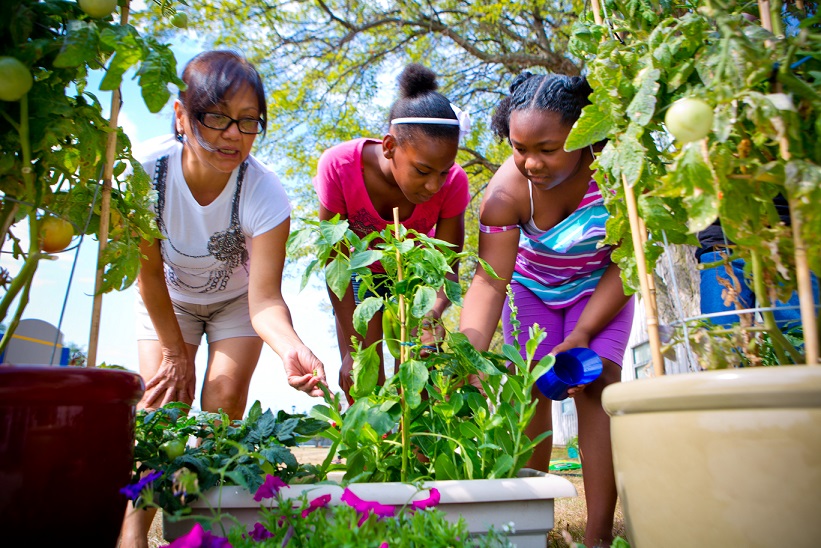 Home > Case Studies > University at Buffalo Supports Neighborhood and Regional Growth
University at Buffalo Supports Neighborhood and Regional Growth
The University at Buffalo (UB), the largest campus in the State University of New York system, is one of the engines driving western New York's economy. A 2009 study found that UB, which has nearly 8,600 employees and indirectly employs another 13,500 people in Erie and Niagara counties, had an economic impact of $1.7 billion in western New York in fiscal year 2007. Perhaps most important, the study found that UB generates $1.2 billion in revenue for the region; by 2024, the university expects to add 1,375 non-faculty workers and increase its annual regional economic impact to $3.4 billion. The centerpiece of that expected growth is the 2020 Initiative, a plan to turn UB into a twenty-first century research university and transform the economy of the Buffalo-Niagara Falls metropolitan area. UB is embracing its role as an anchor institution by lending its expertise to local government and empowering residents to shape their communities from the neighborhood to the regional level. Through partnerships with local institutions and collaborations with the residents around the downtown campus, the Commodore Perry Homes community, and Erie and Niagara counties, UB is leading redevelopment efforts in distressed neighborhoods near downtown Buffalo, spurring the growth of the regional economy, and building neighborhood and regional capacity.
Building One Community
As part of the 2020 Initiative, UB is moving some of its schools, starting with the School of Medicine and Biomedical Sciences, to the downtown Buffalo Niagara Medical Campus (BNMC), a consortium of regional health-related institutions of which UB is a part. In preparing for these moves, UB worked closely with municipal staff to outline areas of shared interests, mutual obligations, and common approaches to policymaking. To accommodate the new workers and residents, UB and the city planned additional commercial and residential development surrounding BNMC. UB is coordinating development with the city and adjacent neighborhoods to ensure that the benefits of the expansion are equitably distributed. This effort, "Four Neighborhoods, One Community," will connect the previously monolithic BNMC to the neighborhoods south, west, and east — Downtown, Allentown, and the Fruit Belt.
To guide its investments in the Fruit Belt, UB partnered with St. John Baptist Church, a neighborhood institution, to convene an economic opportunity panel of faculty, residents, city officials, and stakeholders in early 2013. A predominately African-American community, the Fruit Belt had seen its population drop from 9,125 to about 3,000 and the number of residents in poverty increase from 28 percent to 43 percent between 1970 and 2000. To help reverse decades of decline, the panel, "Opening Economic Opportunity Around UB's Growing Downtown Presence," generated recommendations with two common themes: continual engagement and communication with the neighborhood and expanded access to jobs and other business opportunities for residents, particularly for women and minority-owned firms.
UB's Office of Community Relations (OCR), which recently moved to BNMC, has endorsed the panel's recommendations and is working to fulfill them. Linwood Roberts, associate director of OCR, sees his office as UB's "front door" to the community and well suited to engage residents in UB's development. OCR was created after a 2005–2006 study revealed that local residents knew little about UB's many neighborhood programs or how to take advantage of them. OCR facilitates two-way communication with the surrounding community; residents can find information on UB's programs and potential jobs, and students and faculty can learn about community needs and wishes that might also aid their studies and research.
Building Resident Leadership in the Fruit Belt
Building consensus around projects in the Fruit Belt was difficult in the past because the community had fragmented leadership, says Roberts. Over the past decade, UB has sponsored several projects in the neighborhood that have empowered students and residents with the leadership skills needed to bring about positive quality-of-life changes in the community.
Beginning in 2001, UB's Center for Urban Studies partnered with Buffalo Public Schools to improve the quality of education in the Futures Academy, a public school in the Fruit Belt, by implementing the philosophy of "community as classroom" to link class instruction to regeneration efforts within the community. With the help of UB graduate students, Futures Academy students have participated in Clean-a-Thon days, reclaimed vacant lots for community gardens, designed a community playground, and painted murals in the neighborhood. Such projects are helping students understand the connection between public policy decisions and the fate of their neighborhood.
UB's relationship with the academy, according to Tonja Williams, principal of the Futures Academy, lends credibility and resources to the school's efforts to provide a high quality education for its students. Striving to build a college-bound culture among its students, many of whom are minority and low-income, the academy welcomes UB's presence in the school, exposing students to collegiate behavior and instilling in them the idea of "when I go" and not "if I go." In the three years that Williams has been principal, attendance has increased, behavioral problems have decreased, and the transfer rate of students has decreased — positive changes that she attributes in part to the efforts of UB students and faculty.
In 2005, the Center for Urban Studies helped secure a $359,000 Community Outreach Partnership Centers grant from HUD to create the East Side Neighborhood Transformation Project (ESNTP). ESNTP's goals included creating sustainable affordable housing and linking inner city education to development in the Fruit Belt and adjacent Martin Luther King, Jr. neighborhood. The grant ended in 2008, but ESNTP spawned the CAO-UB Community Wellness and Neighborhood Development Center, a joint venture between the Community Action Organization of Erie County and the university. The center's staff, which includes UB volunteers, helps residents find information on jobs, health, education and training, and community events. The center's programing includes tax preparation assistance, financial and legal aid, youth programs, and case management provided by certified social workers.
In early 2013, OCR, with other BNMC institutions, launched a four-month course titled "Active, Committed, Conscientious Training (ACCT) Empowerment." The training equipped business owners and residents in the Fruit Belt with teambuilding, problem-solving, and decisionmaking skills to improve their community. The course also trained participants in how to work with large organizations such as the university and the city. With a $7,500 BNMC grant, 24 graduates have formed the Orchard Community Initiative, a forum for residents, businesses, and organizations to address common issues in the Fruit Belt.
Expanding Opportunity in the Perry Choice Neighborhood
UB's efforts to build resident capacity also include improving the physical environment of distressed neighborhoods throughout Buffalo. In 2011, UB's Center for Urban Studies and the Buffalo Municipal Housing Authority secured a $250,000 Choice Neighborhoods planning grant. The Perry Choice Neighborhood redevelopment plan, centered on the housing authority's Commodore Perry Homes community, is an attempt to create an environment that will, in the words of Dawn Sanders-Garrett, executive director of the Buffalo Municipal Housing Authority, "move residents toward financial self-sufficiency and allow for each . . . individual to maximize his/her life outcomes." Dr. Henry Taylor, director of the Center for Urban Studies and one of the authors of the planning grant application, explains that the plan will help neighborhood residents "develop high levels of critical consciousness" so they can understand the economic and political forces at work in their community.
The plan integrates public housing into the neighborhood through an expanded street network and new parks, as well as a revitalized residential corridor along Perry Street and renewed commercial activity along South Park Avenue. Through both on- and offsite redevelopment, the Perry Choice Neighborhood plan calls for replacing 222 public housing units with 414 public housing units and an additional 415 mixed-income units. The Perry Choice plan, says Dr. Taylor, "represents a highly developed strategy to transform distressed communities." According to Sanders-Garrett, residents have reacted enthusiastically to the plan, sharing their stories of the neighborhood's past and hopes for its future. UB and the housing authority believe that, by working with residents to address their concerns, they will be able to reduce housing vacancies in the neighborhood, increase housing affordability, and increase the number of accessible dwelling units and green buildings.
Extending from Neighborhood to Region
Robert Shibley, dean of the university's School of Architecture and Planning, says that UB views Buffalo and adjacent counties as a "regional classroom, our site of engaged learning" and that UB has a history of actively working with local governments to help to shape the direction of the city and the region. The School of Architecture and Planning not only has helped the city develop plans for its downtown, waterfront, and parks system, but has also worked with the Regional Economic Development Council of Western New York to administer individual government grants.
More recently, the UB Regional Institute and UB's Urban Design Project have partnered with a consortium of nonprofit and public organizations to develop the Regional Plan for Sustainable Development of Erie and Niagara counties. The institute and design project's role is to provide research and technical assistance to local governments on issues such as housing, transportation systems, economic development, and food security to lead to better policy decisions. Dubbed "One Region Forward" and supported by a 2010 HUD Sustainable Communities Regional Planning Grant of $2 million, the expansive effort will "combine research and public engagement with planning and action to . . . meet the combined economic, environmental, and social challenges of the 21st century."
To promote collaboration with residents, the One Region Forward initiative holds workshops called "community congresses" throughout Erie and Niagara counties, which will continue into 2015. The institute and design project have also created a citizen planning school to equip residents with the technical knowledge needed to influence the planning process.
Moving toward a Twenty-First Century Community
By investing in the physical and human capital of its community, UB has embraced its position as an anchor institution as laid out in its 2020 Initiative: "generating economic prosperity and ensuring social equity." To further this objective, the university has worked with public schools and neighborhood associations to equip residents with leadership skills. Through its governmental and institutional partnerships, UB has also lent its professional expertise to redevelop public housing, promote regional sustainability, and inform public decisionmaking. Moving forward, UB continues to serve Buffalo's neighborhoods, the city at large, and the region — not only by aligning the university's expansion with the area's development needs, but also by ensuring that residents have the ability to effect positive change.