City of Fort Worth Model Blocks Program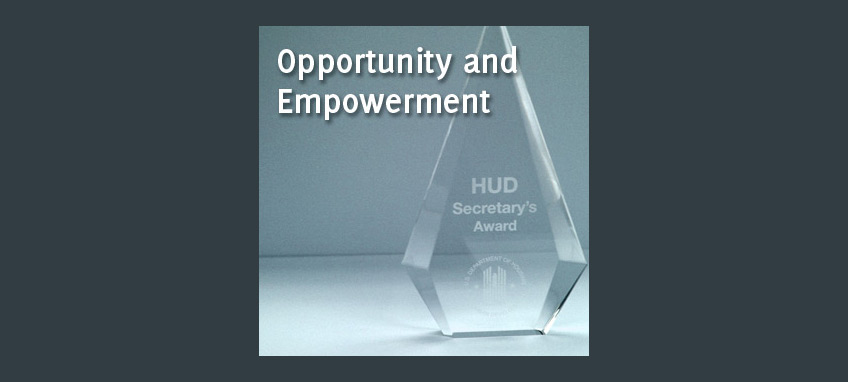 To better reach low-income residents, Forth Worth created the Model Block program in 1993, which concentrates city activities and resources in a manageable geographical area. Prior to 1993, the City of Fort Worth, Texas often spread its resources thinly and subsequently could never make a significant impact on any given neighborhood. Furthermore, residents-particularly those from low-income neighborhoods-provided little input or participation in community activities. Since the program's inception, 12 Model Blocks have been selected. Most of the program's funding comes from a Community Development Block Grant and HUD HOME funds.
The Model Blocks' success stems from its ability to help organize and aid central-city neighborhoods in developing a vision for what their neighborhood can become. Through this process the residents are made aware of the tools and services available to them to take back their neighborhoods from crime, decay, and neglect. One of the most empowering components of this program is the $1.2 million award from the City of Fort Worth that accompanies the Model Block designation. Awarded through a competitive process, Model Blocks funds are used to implement a comprehensive neighborhood plan developed by the residents with assistance from city staff. This plan is developed within the context of the city's long-range comprehensive plan. Model Blocks funds have been used for housing rehabilitation, public service, infrastructure improvements, economic development, and social services.
Neighborhoods that have competed for and won Model Blocks designation have found that the initial $1.2 million allocation is just a catalyst. With this allocation, a vision, and an enthusiasm for change, the Model Blocks neighborhoods have formed partnerships and collaborations with churches, businesses, nonprofits, social community, civic organizations, government entities, and public and social service agencies to bring about change and improvement. Working in partnership, the Model Blocks neighborhoods have seen their plans bring improved housing stock, increased homeownership, lowered crime rates, job training, increased employment opportunities, and greater involvement and investment by the private sector in their communities. The program has made a monumental difference in Fort Worth's target neighborhoods and in the communities with which they partner.
The Neighborhood Housing Services of Fort Worth and Tarrant County, Inc., recognizes this program as worthy of support and emulation.