On 22 July 2021, HUD's Office of Policy Development and Research (PD&R) signed a Memorandum of Understanding (MOU) with the Melville Charitable Trust (Trust) establishing the Partnership for Equitable and Resilient Communities (PERC). With the goal of assisting communities in the equitable deployment of historic investments in housing stability and homelessness, PERC envisages a two-phase pilot program.
In the first phase, the Trust will coordinate philanthropic support for communities working to prevent evictions through the Emergency Rental Assistance Program (ERAP). The second phase will center on pilot sites where interagency teams will tailor solutions to local capacity constraints through coordination of TA requests, brokering local and regional partnerships, assisting with waiver requests, and related matters.
PERC was highlighted by Next City in an article titled Rescuing the American Rescue Plan on 29 July 2021.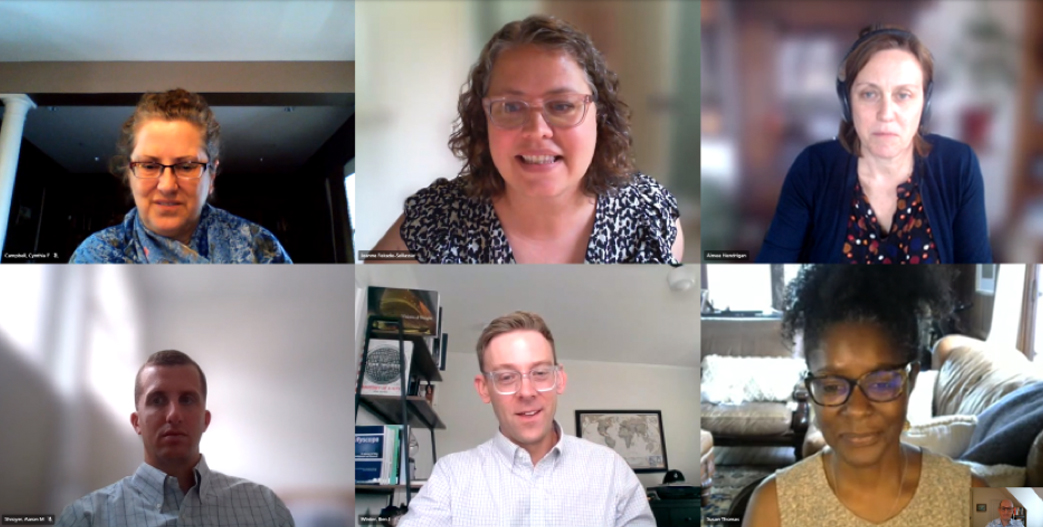 The Melville Charitable Trust is a philanthropic foundation established in 1990 with the goal of ending homelessness and housing instability in the United States. The organization's strategy revolves around three root causes of homelessness: lack of rapid pathways to decent, permanent housing for people experiencing and at risk of homelessness; insufficient income and assets that create housing instability and expand the racial wealth gap; and racist housing, zoning and land use policies that perpetuate housing instability and homelessness. For more information on the Trust, click here.
HUD's Office of Policy Development and Research supports the Department's efforts to help create cohesive, economically healthy communities. PD&R is responsible for maintaining current information on housing needs, market conditions, and existing programs, as well as conducting research on priority housing and community development issues. The Office provides reliable and objective data and analysis to help inform policy decisions. PD&R is committed to incorporating an inclusive and diverse set of researchers, perspectives and methods into HUD research. For more information on PD&R, click here.
To stay updated on important information and follow the work of the White House Opportunity and Revitalization Council visit this website.
To stay on top of Opportunity Zone Council action items, Executive Director Scott Turner's travel and outreach, and latest news, sign up for the Opportunity Zones mailing list here.
Opportunity Zones Toolkit Volume 1: A roadmap to help communities plan for potential investments in Opportunity Zones by understanding local needs, aligning community assets, establishing regulatory tools and financing incentives to support investments, and forming partnerships toward equitable and inclusive community development.