Partnering across borders and across sectors
The International and Philanthropic Affairs Division (IPAD) creates and strengthens partnerships and conducts research and policy analysis across borders and sectors to assist HUD program offices in achieving their goals.
IPAD's mission is to foster partnerships and maximize collaboration with the international and philanthropic communities to support HUD's strategic objectives. Through partnerships, we leverage the resources, research, expertise, and ideas of a network of organizations to improve HUD's impact in communities.
Sourcing Opportunities and Information Exchange: Gauge needs and desired improvements from HUD offices. Identify opportunities for collaboration with international and domestic partners.
Project Incubation and Partnership Development: Connect stakeholders. Share knowledge and tools. Develop partnership strategies and work plans.
Implementation and Knowledge Capture: Align and leverage resources. Coordinate actions. Inform policy decisions. Communicate lessons learned.
Knowledge Capture + Dissemination

Facilitate Information Exchange

IPAD ENGAGEMENT
BY THE NUMBERS
67 jurisdictions received capacity building from the Rockefeller Foundation on applying for Community Development Block Grant-Disaster Recovery funding
$8,679,000 for advancing Pay for Success financing agreements that support permanent supportive housing for the chronically homeless
100+ participants a year as part of international study tours from 6 continents
10 foundations a year recognized with the Secretary's Award for Public-Philanthropic Partnerships
12 German and American cities participating Dialogues for Change, a trans-Atlantic learning network of city-to-city peer exchange
300+ HUD staff trained through 17 different sessions across HQ and HUD's 10 regions to increase philanthropic engagement for community partnerships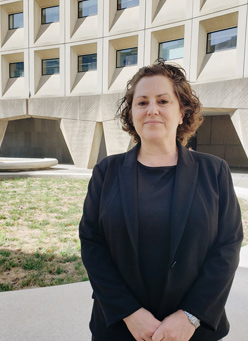 Cindy Campbell – Cindy Campbell is Director for International and Philanthropic Affairs within the Office of Policy Development and Research at the U.S. Department of Housing and Urban Development. Ms. Campbell, a retired U.S. Navy officer, was qualified as a Surface Warfare Officer. She was able to assume responsibility for the safe navigation of ships and able to serve in combat operation centers. She was assigned to numerous ships during her career including a carrier, a command ship, an oiler and a destroyer. Ms. Campbell served overseas with Commander Fleet Air Mediterranean in Naples, Italy, Commander Fleet Activities in Yokosuka, Japan and Fifth Fleet in Manama, Bahrain. She was stationed in the Pentagon on 9/11 and assisted in recovery efforts. She also was assigned to the staff of the Secretary of Navy Legislative Affairs on Capitol Hill working closely with Congressional members and staff on Navy policy issues. Her last assignment was in the East Wing of the White House as the Military Office Director of Administration and Public Affairs. In this role she worked closely with West Wing staff on military and veteran's issues. She served in both the Bush and Obama administrations. Following completion of her Navy career, she was the Vice President for Communications for the Fisher House Foundation, serving veterans, active duty and their families by providing comfort homes at military and VA medical centers worldwide. Before coming to HUD, she worked as Vice President for Operations at the Corporation for Public Broadcasting, overseeing grant requests that supported PBS and NPR. Appointed by former President Obama, Ms. Campbell served as a Commissioner on the American Battle Monuments Commission from 2011-2017. She is a Harry and Jeanette Weinberg Foundation Fellow and served as an advisor for their veterans grant program. She served as a board member of the Global War on Terror Memorial Foundation. She holds a Bachelor of Science degree from Chaminade University in Honolulu, Hawaii and a Master of Science in Education degree from Old Dominion University in Norfolk, Virginia.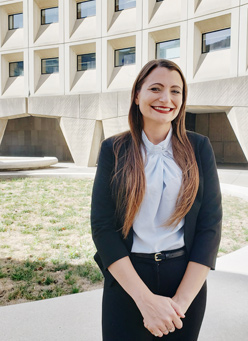 Katherine Marinari (Katie) has over 10 years of community development experience with urban and rural communities domestically and abroad in West and East Africa, Central America, the Caribbean, Europe, and with North American Indigenous communities. As a community development professional with a focus on inclusivity and sustainability, Katie is a leader in harnessing opportunities to collaborate across borders and across sectors. At the U.S. Department of Housing and Urban Development, she seeks, encourages, and facilities strategic partnerships to align and leverage the resources, research, expertise, and ideas of a network of international and philanthropic organizations to further HUD's strategic objectives and maximize HUD's impact in local communities. Prior to her work at HUD, Katie was an Environmental Management Advisor in the U.S. Peace Corps and served in the non-profit sector as a community outreach coordinator, grants management consultant, and account manager. She graduated with a Juris Doctor and Master of International Affairs in Sustainable Community Development and Social Justice from The Pennsylvania State University and received a Bachelor of Arts in Peace and Global Studies from Le Moyne College.
The IPAD Archives is composed of collections of archived web pages that are no longer being updated. The intent of these pages is to catalog, provide access to, and preserve digital materials.