About
---
what we do
We create and maximize strategic partnerships. Simply put, that means we team up with the international and philanthropic communities to target shared goals.
Our Team: We come from diverse backgrounds in government, philanthropy, nonprofit, and business. From these experiences, we understand the value of collaboration across sectors to drive engagement.
Our Capabilities:
Provide advice and consultation to those seeking to partner
Facilitate information exchange and learning opportunities
Identify partnership opportunities to enhance HUD's impact
Develop plans for collaboration and joint action
Capture and disseminate knowledge
Coordinate research between scholars, government officials, and practitioners
who we are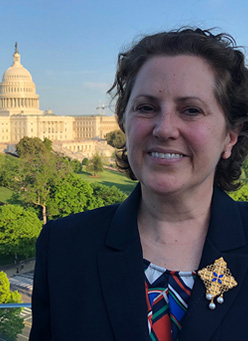 Cindy Campbell – Cindy Campbell is Director for International and Philanthropic Affairs within the Office of Policy Development and Research at the U.S. Department of Housing and Urban Development. Ms. Campbell, a retired U.S. Navy officer, was qualified as a Surface Warfare Officer. She was able to assume responsibility for the safe navigation of ships and able to serve in combat operation centers. She was assigned to numerous ships during her career including a carrier, a command ship, an oiler and a destroyer. Ms. Campbell served overseas with Commander Fleet Air Mediterranean in Naples, Italy, Commander Fleet Activities in Yokosuka, Japan and Fifth Fleet in Manama, Bahrain. She was stationed in the Pentagon on 9/11 and assisted in recovery efforts. She also was assigned to the staff of the Secretary of Navy Legislative Affairs on Capitol Hill working closely with Congressional members and staff on Navy policy issues. Her last assignment was in the East Wing of the White House as the Military Office Director of Administration and Public Affairs. In this role she worked closely with West Wing staff on military and veteran's issues. She served in both the Bush and Obama administrations. Following completion of her Navy career, she was the Vice President for Communications for the Fisher House Foundation, serving veterans, active duty and their families by providing comfort homes at military and VA medical centers worldwide. Before coming to HUD, she worked as Vice President for Operations at the Corporation for Public Broadcasting, overseeing grant requests that supported PBS and NPR. Appointed by former President Obama, Ms. Campbell served as a Commissioner on the American Battle Monuments Commission from 2011-2017. She is a Harry and Jeanette Weinberg Foundation Fellow and served as an advisor for their veterans grant program. She served as a board member of the Global War on Terror Memorial Foundation. She holds a Bachelor of Science degree from Chaminade University in Honolulu, Hawaii and a Master of Science in Education degree from Old Dominion University in Norfolk, Virginia.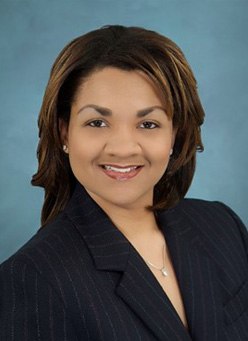 Mia Bailey is a Senior Program Analyst in the International and Philanthropic Affairs Division (IPAD) of the Office of Policy Development and Research, at the U.S. Department of Housing and Urban Development (HUD). In this capacity, Mia assists HUD program offices in achieving their goals by creating and strengthening partnerships (both domestic and international) and conducting research and policy analysis. She has over a decade of experience working in the federal government and has served on a number of interagency workgroups tasked with implementing strategic initiatives. Mia is skilled in building coalitions, leading results-based programs, and administrative operations. She is a seasoned and trusted advisor to senior government officials (both career and political appointees) and is experienced in implementing Secretarial and White House Initiatives. Prior to joining HUD, Mia was employed at the U.S. Department of Health and Human Services-Administration for Children and Families, where she served in the areas of Head Start, Responsible Fatherhood, Healthy Marriage, Health, Community and Economic Development, Prison Reentry, Human Trafficking, and Administration. Before entering federal service, Mia worked at the Annie E. Casey Foundation on a number of portfolios including the Center for Working Families, Family Economic Success, Children of the Incarcerated, and Faith and Families. Mia was previously employed at the Community College of Baltimore County, where she worked on the Closing the Gap Initiative and Multicultural Programming. She is a graduate of a number of fellowship programs, including the President's Management Council Interagency Rotation Program, Excellence in Government, and a leadership program at Princeton Theological Seminary. Mia Bailey holds a Master's degree in Nonprofit Management and a Bachelor's degree in Communications/Business Management, with a minor in Women's Studies.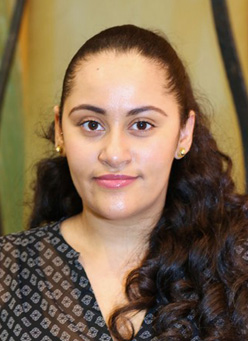 Meron Habte joined IPAD as a Presidential Management Fellow in 2018. Prior to joining the U.S. Department of Housing and Urban Development she worked in community development through education as a Teach For America educator. Meron also worked for the International Criminal Tribunal for the Former Yugoslavia while in law school and has extensive experience working in disadvantaged communities in the U.S., Ethiopia, South Africa, and India. She graduated with a Juris Doctor from Seattle University, got her Master in Education and Policy from American University, and her Bachelor of Arts in Political Science and Comparative History from University of Washington.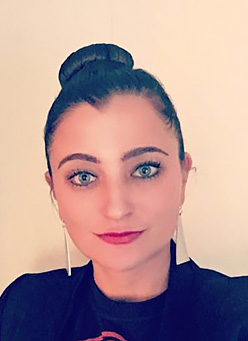 Katherine Marinari (Katie) has over 10 years of community development experience with urban and rural communities domestically and abroad in West and East Africa, Central America, the Caribbean, and with North American Indigenous communities. As a community development professional with a focus on inclusivity and sustainability, Katie is a leader in harnessing opportunities to collaborate across borders and across sectors. At the U.S. Department of Housing and Urban Development, she seeks, encourages, and facilities strategic partnerships to align and leverage the resources, research, expertise, and ideas of a network of international and philanthropic organizations to further HUD's strategic objectives and maximize HUD's impact in local communities. Prior to her work at HUD, Katie was an Environmental Management Advisor in the U.S. Peace Corps and served in the non-profit sector as a community outreach coordinator, grants management consultant, and program manager. She graduated with a Juris Doctor and Master of International Affairs in Sustainable Community Development and Social Justice from The Pennsylvania State University and received a Bachelor of Arts in Peace and Global Studies from Le Moyne College.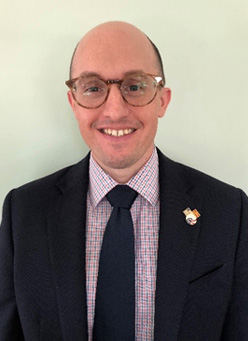 Bradley Aaron Weaver (Aaron) is a Program Analyst in the International and Philanthropic Affairs Division (IPAD) of the Office of Policy Development and Research at the U.S. Department of Housing and Urban Development (HUD). Prior to his work at IPAD, Aaron served as a Program Manager in HUD's Office of Community Planning and Development in Chicago, Illinois. Leveraging more than a decade of local and international community development experience, Aaron is a natural collaborator, skilled in establishing strategic partnerships and identifying innovative solutions. Before joining HUD, Aaron served as a community development volunteer in the U.S. Peace Corps in North Macedonia. He holds a Master of Public Administration from University of Oregon and a Bachelor of Science in Education from Heidelberg University.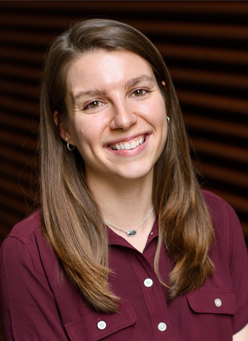 Caitlin Quinn is a Program Analyst in the International and Philanthropic Affairs Division (IPAD) of HUD's Office of Policy Development and Research. Caitlin joined IPAD in 2022 as a Presidential Management Fellow. She previously worked in the State Department's Office of Central American Affairs, where she helped advance U.S. foreign policy priorities in Central America as part of the office's Strategy Team. She also worked in the Civil Rights Division at the Department of Justice, where she helped investigate police departments for potential patterns of civil rights violations and enforce consent decrees designed to remedy systemic problems. At HUD, Caitlin leverages her experiences in government and abroad-including stints working and studying in Brazil, Northern Ireland, and Spain-to advance IPAD's mission. She holds a bachelor's degree and a Master in Public Affairs degree from Princeton University's School of Public and International Affairs.