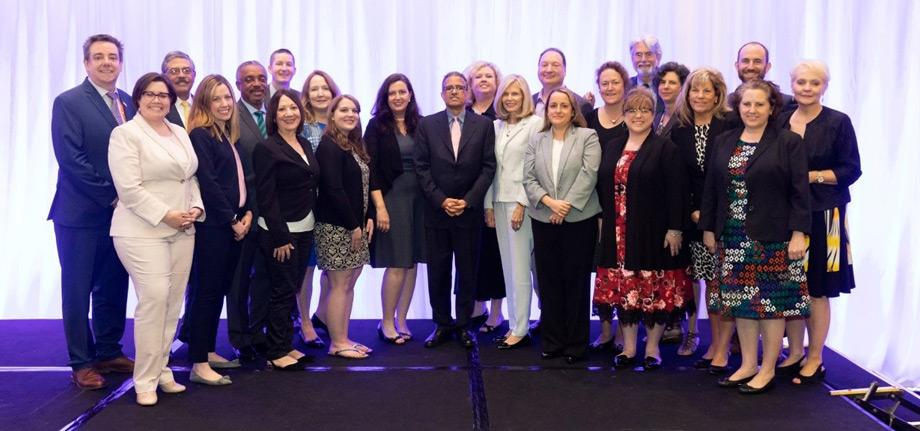 The Secretary's Awards for Public-Philanthropic Partnerships recognize excellence in partnerships that have both transformed the relationships between the sectors and led to measurable benefits in housing and community development, including increased economic development, health, safety, education, workforce development, disaster resilience, inclusivity and cultural opportunities, innovative regional approaches, and/or housing access for low- and moderate-income families. By strengthening the connection between the U.S. Department of Housing and Urban Development (HUD) and philanthropy, this award highlights the power of collective impact that can be achieved through public philanthropic partnerships between government entities and foundations.
Winners of the 2019 Award:
California Community Foundation
Citi Foundation
Community Foundation of Utah
Medtronic Foundation
Minnesota Housing Fund
National Church Residences Foundation
Parkersburg Area Community Foundation
Puerto Rico Community Foundation
The Cleveland Foundation
The Home Partnership Foundation
The application period for the 2020 HUD Secretary's Award for Public-Philanthropic Partnerships has now closed. The next award submission will be announced in December 2020. Due to the COVID-19 pandemic outbreak, we anticipate there will be a virtual award ceremony in June 2020 for the 2019 awardees.
Visit this link to read more about the 2019 Winners.