Position Qualification Standards
Release Date:
July 1944 (31 pages)
Posted Date:
June 23, 2020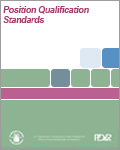 This historic bulletin provides employment schedules and promotion and reassignment standards for FPHA personnel. The text details five employment schedules and their inclusive grades.

This report is part of the collection of scanned historical documents available to the public.