Controlled Materials Plan; General Instructions On Bills Of Materials
Release Date:
November 1942 (26 pages)
Posted Date:
February 21, 2018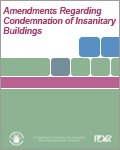 This publication is a U.S. War Production Board plan for the distribution of supplies and materials for the purpose of war production during World War II. The document includes instructions related to the documentation of transfers of such materials.

This report is part of the collection of scanned historical documents available to the public.