American Housing Survey 2009 Seattle Data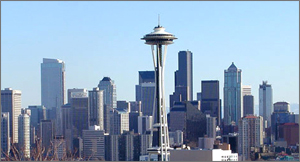 The 2009 Seattle Metropolitan Area Housing Survey is the most comprehensive analysis of the area's housing stock since the Department's last substantive assessment in 2004. HUD estimates that there were nearly 1.5 million housing units in King, Pierce and Snohomish Counties in 2009, more than 15 percent of which were constructed since 2000. Based on in-depth interviews with more than 2,000 households, HUD estimates there were 1,458,000 residential housing units in the Seattle area in 2009. More than 91 percent of these units were occupied and 7.9 percent were reported as vacant.
HUD's data files are intended for use by economists, housing analysts and others in the research community. The Census Bureau expects to release a more comprehensive narrative report on these data later this fall.